The Tuesday Push is a crowd-sourced approach to PR with a little word-of-mouth marketing thrown in. It gives Irish businesses a push on the web and occasionally a little advice.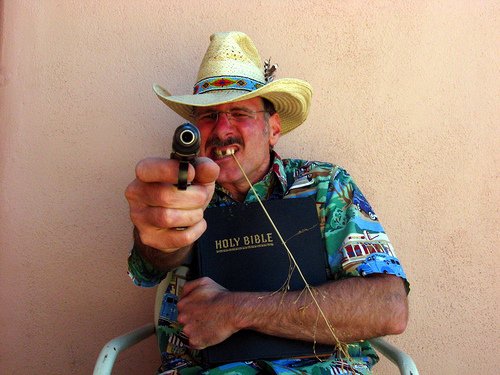 Unrelated picture by 89AKurt @ flickr
This week's Tuesday Wednesday push is whoseview.com, a community review site for Dublin businesses.  The Tuesday Push seems to have met some sort of untimely end – it may just be to do with general lethargy from the recent bank holiday weekend, or it may be that this week's Tuesday Push is for yet another community business directory and reviewers are jaded. I'm wondering what happened – the concept started off with around fifteen or so bloggers pushing the idea and offering criticism and advice, and after a few weeks it dwindled to one or two. I deliberately avoided writing a post yesterday to see who's still pushing, and the only review I could find for yesterday's Tuesday Push is by Paul Watson. Get off your asses!
Whoseview is a nicely designed site who are picking a relatively tight niche by focusing on Dublin businesses, before planning expansion into other major Irish cities and beyond. A little more focused than the approaches by mytown.ie and loopthing.com who are trying to list all Irish businesses and all businesses everywhere respectively, but not as focused as Revahealth who have found a very focused, profitable channel. Trying to list everything in the country or world is no more a "series of narrow channels" then trying to swim across every ocean in the world is "going for a little paddle before dinner".  I can get behind whoseview's approach of focusing on one city and branching from there, and I'm a big fan of the look and feel of the site. It's polished and professional, and blows the doors off most of the competitors in terms of usability. As Paul points out, the sign-up is a little convoluted though.
Now for the dispicable(sp) bit where the author gives out unwanted advice. Do we really need another Irish review site? Yes, it's niche. Yes, it's very polished. No, it's not original – but then again, what really original concepts does the Internet really provide?  As long as you're offering something even 10% new you can succeed, and if you focus on a small enough business area you will find it easier to make money than trying to cater to everyone and everything. That said, they're competing in a crowded space where a lot of sites are offering similar and overlapping service offerings. I believe the key will be solid concent, SEO, and marketing.
If I offer a minor criticism (total nitpicking for the sake of it) it's that the site loads somewhat slowly on my crappy national-telephone-company-provided connection. I'd recommend moving their static content to another server (from the cookie settings it looks like a the current one is a java container), and using apache/ngix/whatever flavor of server to set far-future expires headers to allow for browser caching and serve the images without cookies. Possibly also combine their CSS into one file, make Yahoo's YUI Compressor part of their build process, and use Yslow / Google pagespeed to tweak accordingly.